About Us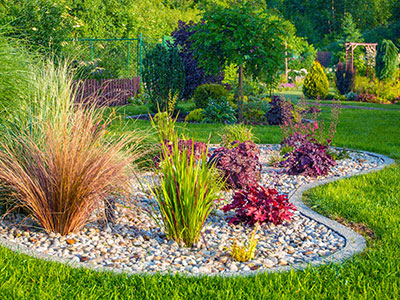 At La Nina Landscaping, we provide you with a wide range of high-quality outdoor living and landscaping services that will completely transform your outdoor spaces. We handle end-to-end landscaping projects that include everything from 3D designs, gardening services, tree and shrub care, tree injections, tree services, lawn fertilization, lawn mowing, lawn renovations, & seeding.
Our company offers cost-effective customized residential & commercial landscaping solutions and provides excellent mulch installation, sod installation, and artificial turf. We recognize how important it is to have healthy, good-quality plants, trees, and grasses in landscapes. It's why we also supply all types of perennials and annuals, flowering plants, and tree saplings at the La Nina Nursery.
Our company makes it simple for you to update your outdoor spaces. The team works with a wide range of materials such as stone, wood, pavers, and more to create custom designs. The first step in our landscaping installation process is a consultation during which we determine your goals and work within your budget to create an outdoor haven you will enjoy for years to come!
To create your beautiful and functional space where you can entertain your guests in style, our landscapers are innovative and always up to date on the latest trends. We are proud to serve residential and commercial clients throughout the region and ensure that you get value for money every time you hire us.
Our team comprises skilled, well-trained, licensed landscape planners and designers, hardscaping professionals, stonemasons, paver installers, and more. We go the extra mile to ensure that you get outstanding solutions right in line with your needs and within your budget. The La Nina Landscape Inc team looks forward to working with you on your landscaping project. We always assure you of the best services.
We Provide Services to the Following Cities, Towns and Surrounding Regions of CA:
Contact Us
Get
a Free Quote